News / Exibitions
Top Article
Released On: 22 May 2018
Forthcoming Trade Exhibitions 2019
Daniel Henry collaboration article DH6602 transparent print Crepe Satin is a double award winning fabric, from winning the Imagination Prize at
Premiere Vison Paris and Imaginary World Award at Interfabric Moscow. The article has been highly sought after as one of the best in developing fabrics.
Fashion Group International Spring Summer 2019
Released On: 20 May 2018
We had a good write-up in
report
issued
by the Fashion Group International
about Spring Summer 2019 by Bridie Collins -
Spring - Summer 2019 The Season......... Traversing New Terrotory
" Bennett Silk
Winner of Premiere Vision's Imagination Prize for the most original fabric decorations, techniques, finishing, innovation and technology, this British mill is one of the largest suppliers of silk, selling to top designers worldwide. Many plain silk structures with basic finishes are in-stock items. The Daniel Henry collection, a collaborative effort with French textile designer Henry Portier, offers unique novelties such as bonded silk cotton with a paper touch, and a transparent printing technique that transforms the look and drape of items such as silk charmeuse. These innovations must be seen and touched to be believed! "
Taste of Design Show dates
Released On: 20 March 2018
LUXURY INTERIOR BRANDS IN BEAUTIFUL LOCATIONS

The Taste of Design roadshow is a unique series of design events which offer interior design professionals the exclusive chance to view the latest designs from a selection of the world's finest luxury interior brands at some of the country's most beautiful locations.

Now in its twenty first year, the 2018 roadshow will bring 27 brands, including 6 new exhibitors, to 4 brand new locations.

Mercedes-Benz World, Brooklands Hall
9th & 10th May 2018
Weybridge, Surrey

Wrest Park Country Estate
22nd May 2018
Bedfordshire

Wormsley Estate
23rd May 2018
Oxfordshire

Compton Verney Art Gallery & Park
24th May 2018
Leamington Spa, Warwickshire



For more information visit tasteof.design
Interfabric Moscow
Released On: 28 August 2017
Interfabric Show an international exhibition of fabrics and textile materials
We have been presented with The Imaginary World Award 2017!
Daniel Henry collaboration article DH6602 transparent print Crepe Satin is now a double award winning fabric, from winning the Imagination Prize at Première Vison Paris and now Imaginary World Award at Interfabric Moscow. The article has been highly sought after as one of the best in developing fabric.
We have worldwide recognition in developing creative concepts and producing luxury fabrics that push the boundaries of textile innovation.
Show dates 2017
Released On: 01 March 2017

Taste of Design is a unique series of design events that sees some of the world's finest luxury interior brands exhibiting at a selection of some of the UK's most beautiful and iconic venues
Confirmed dates for 2017 are:
Luttrrellstown Castle, Dublin – 26th April
Titanic Museum, Belfast – 27th April
Great Fosters, Surrey – 10th May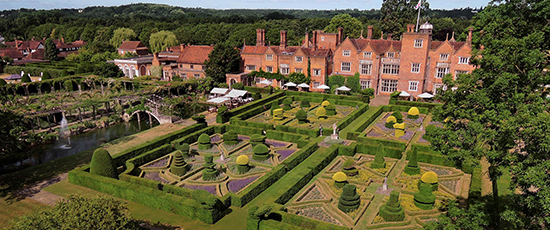 Bowood Golf Club, Wiltshire – 11th May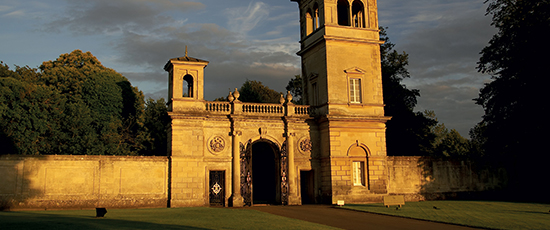 Allerton Castle, N Yorkshire – 24th May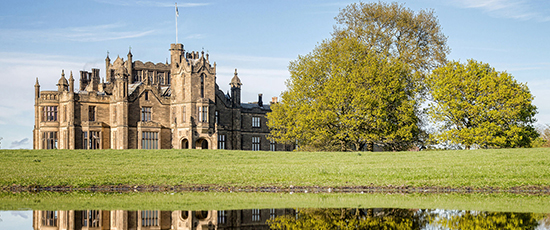 Arley Hall, Cheshire - 25th May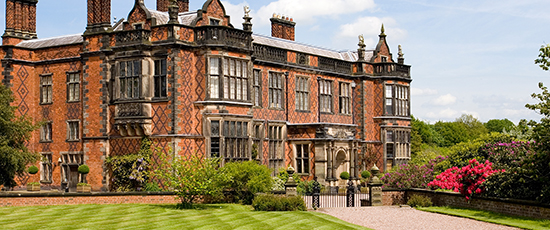 FOLLOW US ON TWITTER FOR ALL THE LATEST NEWS AND EVENTS
Premiere Vision Imagination Prize 2016
Released On: 14 October 2016
We are pleased to announce Bennett Silks have won
the Imagination Prize at the 8th PV Awards
PV Imagination Prize September 2016
Pattern Books and Colour Cards
Released On: 11 October 2015
Our Pattern Books and Colour Cards are now available to order and pay for online.
Designer Tony Ward features Daniel Henry collection
Released On: 15 March 2015
We are pleased to announce that our products featured in this season's
New York fashion week and also Paris fashion week,
courtesy of Lebanese designer Tony Ward.
Printed to order on any 5053W colour
Available to order on any habotai (article 1681W) colour
FASHION - NEW BINDER FORMAT
Released On: 04 January 2014
Due to the size of our range we have split the range into 4 easy to manage binders:
Duchess, Taffeta, Thai, Damask
Tulle, Chiffon, Georgette, Organza
Dupion, Matka, Tussah, Suitings, Antung
Satin, Crepes, Jersey, Spun, Twill, Velvet
These new binders make it far easier to find what you are looking for.

They are available individually or as a full set.

Full set of 4 binders - £85.00
Individual binder from the set of 4 binders - £30.00
Intro binder - shadecards giving a taste of what we do - £40.00
BOROVICK FABRICS, LONDON RETAIL OUTLET
Released On: 01 October 2011
Bennett Silks is a trade only company, therefore we cannot supply the public direct. However, to satisfy the many public enquiries we recieve, we are pleased to announce that our extensive range of silks are all available to the public at one of the best known London fabric stores:

Borovick Fabrics Ltd, 16 Berwick St., Soho, London, W1F OHP

A stock service is also available for many articles.

Trade or Retail please feel free to browse our ranges in the Borovick's.
INTERIOR SHOWROOM - LONDON
Released On: 01 October 2011
We are pleased to announce that our new central London Interior Studio is now officially open.

16 Berwick Street, Soho, London, W1F 0HP (inside Borovick Fabrics)

The studio will be available by appointment.

Trade customers please contact:

Brian Lawrence 07785 535331 / 01732 450122